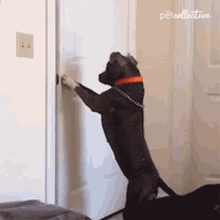 Exciting news— our lobby is now open! We're excited to welcome all our customers back inside the building for drop offs and pick ups for all boarding animals and our Dog Day Out friends.
As always, please be respectful of the other clients and animals by locking all retractable leashes and having your pet safely on a leash or in a carrier.
If you would still like assistance on arrival, please call.